English summary: Open access means unrestricted access to peer-reviewed scholarly research. Knowledge and research should not be restricted but used and spread for all of us to benefit. Open Knowledge Danmark is organizing a meetup on open access and open science, Thursday 25th September 17.00-19.00 at Cafe Nutid in Copenhagen. Show up to get introduced to open access and network with like-minded people. Talks will be in English.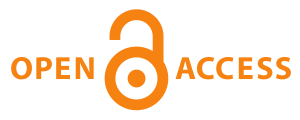 Bliv introduceret til åben videnskab.
Viden og videnskablig forskning i særdeleshed bør komme alle til gode, første skridt er at gøre forskningen frit tilgængelig.
Torsdag den 25. september 2014, kl. 17.00-19.00 mødes vi på Cafe Nutid, hvor vi vil give en introduktion til ideerne om åben adgang/åben videnskab (open access/open science) samt hvordan principperne bliver anvendt i praksis. Du vil blandt andet komme til at høre om biologigaragen og citizen science, Open Access Button og open access activism. Har du selv noget på hjertet er du velkommen til at møde op og fortælle om det.
Vi håber, at dette møde kan være startskuddet til at skabe kontakter mellem andre der er interesserede i åben videnskab (open science).
Hvis du planlægger at deltage, er du meget velkommen til at tilmelde dig på eventets Facebook-side (ikke obligatorisk).