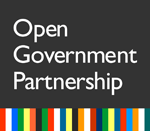 Open Government Partnership (OGP) er et multilateralt initiativ, der binder de deltagende regeringer til at opstille konkrete mål for øget gennemsigtighed, styrkelse (empowerment) af borgere, bekæmpelse af korruption og anvendelse af ny teknologi til at styrke den offentlige forvaltning. Danmark har deltaget i OGP siden 2011 og i henhold til retningslinjerne for samarbejdet udarbejdet en national handlingsplan, der beskriver, hvordan Danmark vil arbejde for at opfylde målsætningerne ved at gennemføre en række konkrete initiativer. Regeringens selvevaluering af handlingsplanen for 2013-2014 har netop været i høring. Her er Open Knowledge Danmarks generelle kommentarer til handlingsplanen:
I "the Open Government Declaration" binder landene sig til at "promote transparency, fight corruption, empower citizens, and harness the power of new technologies to make government more effective and accountable". Det er alle idealer vi støtter. Men det stærke danske fokus på "med ny teknologi at skabe en mere effektiv offentlig sektor" virker desværre til at overskygge de øvrige visioner. Det gælder f.eks. initiativerne om vækstteams, frikommuner, plan for digital velfærd, brugervenlighed ved digital selvbetjening og kampagne om digital kommunikation. Det er beklageligt, fordi OGP er et af de få steder, hvor civilsamfundsindragelse virkelig (burde) prioriteres.
På OGP's hjemmeside står blandt andet: "OGP's vision is that more governments become sustainably more transparent, more accountable, and more responsive to their own citizens, with the ultimate goal of improving the quality of governance, as well as the quality of services that citizens receive" – her er gennemsigtighed, ansvarlighed og responsivitet ift. borgere midlet til endemålet om bedre governance – herunder også en mere effektiv offentlig forvaltning. I den danske handlingsplan er den offentlige sektors effektivitet målet, mens kvaliteten kommer i anden række og midlet kun i begrænset omfang er gennemsigtighed, ansvarlighed og responsivitet ift borgere.