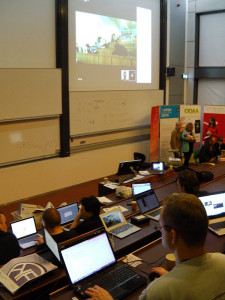 Open Data Day was celebrated in Denmark with 4 workshops taking place in Copenhagen. Around 60 people – scientists, artists, data wranglers, coders, activists, data providers and interested citizens – participated actively in the different workshops.
Two workshops took form of a hackathon, one as a data sprint and one as a "Bring Your Own Beamer" (explanation here).
The aim of  the data sprint was to have a closer look at central Danish climate data. Which parts of the country pollutes the most, are the figures reliable, is it possible to attract public interest in the actual data and how do we present data in an understandable way?
During the "Bring Your Own Beamer"-workshop works from the collection of SMK (Statens Museum for Kunst) was remixed into videos. SMK has released a collection of works under a CC BY 3.0 license. The videos was exhibited at Tøjhusmuseet in the evening.
Amazing things are happening at Open Data Day. Here use of data from The City of Aarhus. Great!! #ODD14 #odd14dk pic.twitter.com/rj4BKGcIcF

— OpenDataAarhus (@OpenDataAarhus) February 22, 2014
One hackthon was focusing on how to use open data to meet the societal challenges that any modern city faces: climate change, challenges with mobility on the city's roads, high CO2 emissions, population growth and related issues.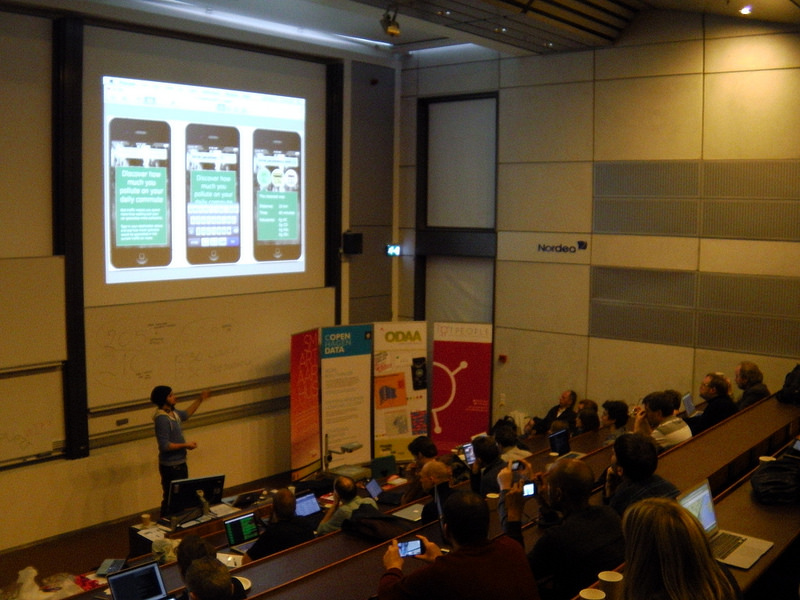 The other hackathon aimed at creating new innovative solutions in an effort to optimize the use of resources such as water, energy, waste and transportation.
During the day we had a live hangout with a videolink to OKFN-fellows in other parts of Denmark as well as Iceland, Sweden and even Pakistan. A fine way for us to remind ourselves that open data is not just a Danish issue and that Open Data Day is an international event taking place all over the world.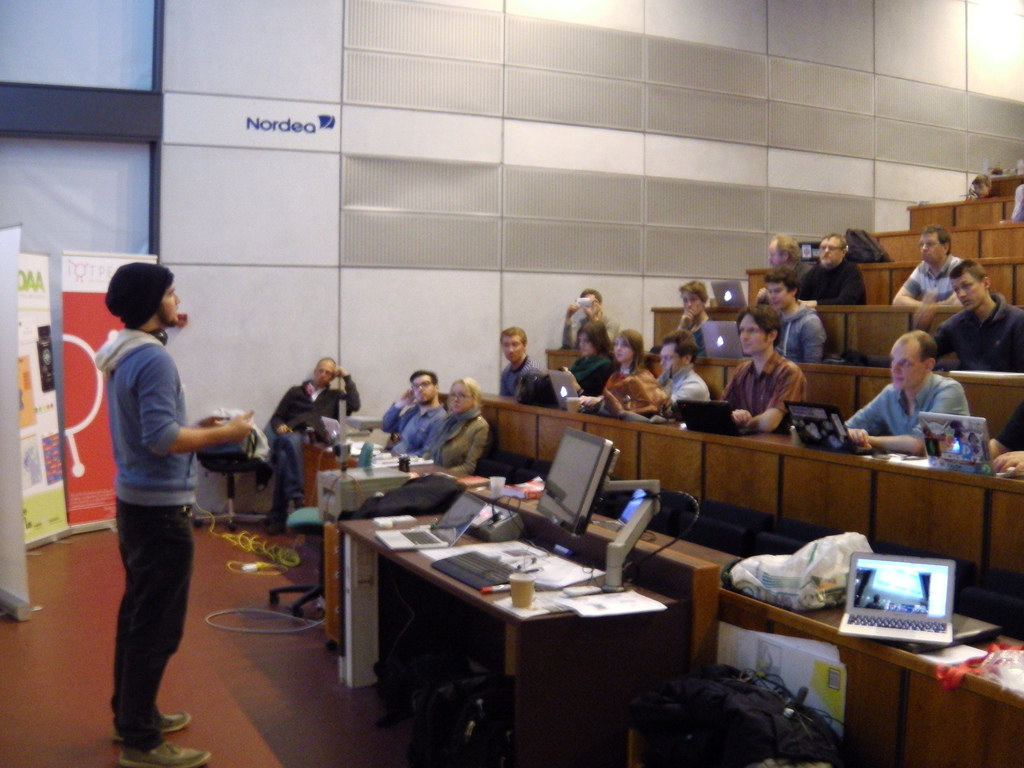 Photos by Christian Villum CC BY-SA 2.0).
Links:
Twitterstream: #ODD14DK
Sending a huge thanks for a good event to the organizers of #odd14dk Denmark #opendataday

— Søren Johannessen (@neogeografen) February 22, 2014
Open Data Day Denmark organizers: OKFN-DK, Wikimedia Denmark,  Københavns Kommune's Data Portal, Open Data Aarhus, Digitaliseringsstyrelsen, Solobeta and Creative Commons Danmark.
We're looking forward to meet you all again next year! : )